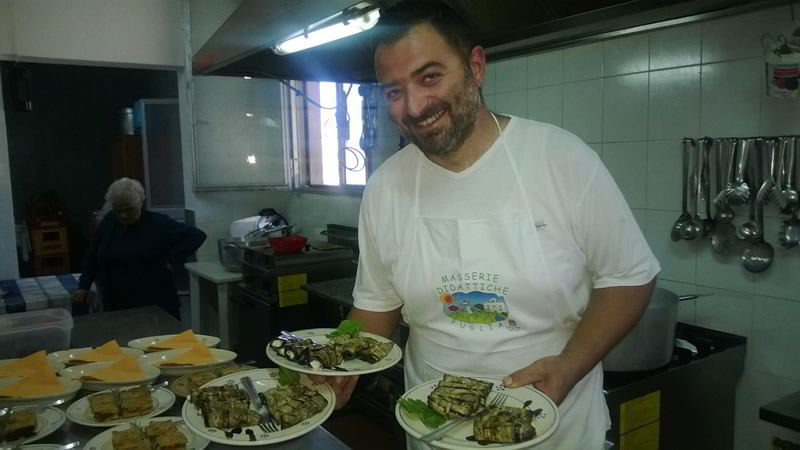 In our farm-restaurant LA CUCINA DEL MASSARO we use almost exclusively the products of our natural cultivation.
Our menu:
Various appetizers based on seasonal vegetables and vegetables
A first course with homemade pasta, sometimes homemade, but also with barley
The second course with meat or cheese and a side dish such as green or mixed salad
Cake or seasonal fruit
House wine and mineral water
We respect requests from vegetarians and celiac people. We only ask to advise in time to be able to prepare the ingredients.
THE SALENTINE EVENINGS (during the summer period 2 to 3 times a week) present a moment of cheerful conviviality. It is easy to make new friends and you often have the opportunity to brush up on your language skills. It happens that during one of the Salento evenings you find a young Japanese couple on your right, a French family on the left and in front of you a couple of Austrian pensioners who travel around Italy. We periodically accompany dinners with traditional live music, pizzica. Special prices for guests staying.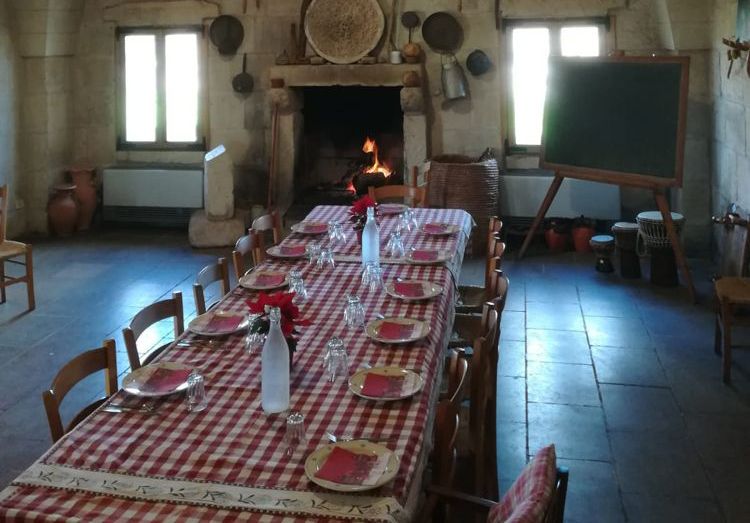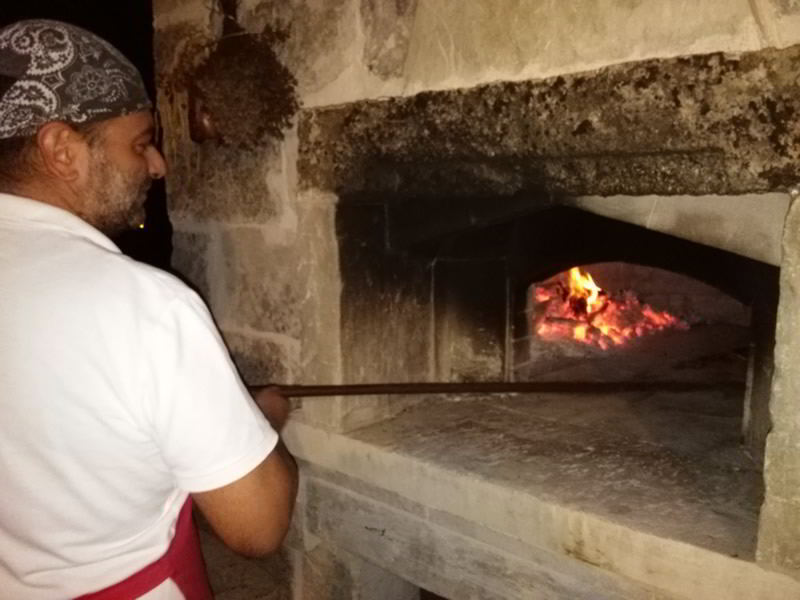 Family Sunday
Sundays are offered for groups of families who would like to spend a day outdoors in addition to eating well. It is possible to organize a visit to the company and the "farm animals" route before lunch. For information and reservations: 338 97 93 329 (Rocco)
LA CUCINA DEL MASSARO generally opens with the following frequency: in winter: on request for groups of at least 15 people in May – June: approx. 2 times a week for dinner or lunch in July – August: approx. 2 to 4 times for dinner and some lunches in September and October: on request also for small groups of guests
Celebrate in the farm:
Birthdays or anniversaries or other; for those who want to offer a healthy and natural environment to their guests, where the quality of the ingredients counts more than fine tablecloths.
Evening with the Pucce Salentine
Bread fresh from the oven with your choice of ingredients and the good local wine. Sometimes these evenings are accompanied by traditional live music.